Congregational In Person Worship Letter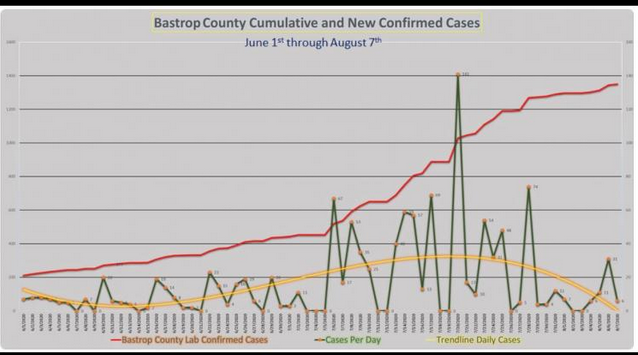 Dear Friends,
Your church council met last Sunday on August 9. Our primary discussion centered on the resumption of in-person worship. Your church council believes that your safety and well-being are just as important as your spiritual well-being.
At the beginning of the COVID-19 crisis, the council made a commitment to suspend in person worship until new COVID cases had been on the decrease for at least two weeks. As you might remember, we began to worship in person outside. However, there was a spike in new cases in Bastrop county, so we decided to suspend in-person worship for July and most of August.
As of August 9, COVID cases have been on the decrease. Therefore, your church council has made plans to resume in person worship beginning August 23. We will offer three versions of worship: outside, inside, and virtual.
The outside worship services will continue under the oak tree behind the fellowship hall at 8 AM. Sunday school at 9am in the carpeted meeting room (also online.) Indoor worship services will occur at 10 AM, with special safety provisions laid out below. Virtual worship will occur at 10 AM on Facebook live. Facebook Live also has a new audio only phone number, so we will be able to use Facebook instead of Zoom. You will receive the phone number and access code by text and email on Sunday mornings.
What to expect if you choose to attend indoor worship services:
1. Please enter the sanctuary one family/person at a time. Please line up six-feet apart as marked outside as you are ushered into the sanctuary.
2. When inside, please wear a mask at all times (Sunday school too.)
3. Allow the usher to conduct you to a seat. We will allow a maximum of six people per row, skipping two rows between seated pews. The usher will give you a bulletin and/or a communion kit as necessary for the day.
4. Families with children are requested to sit in the front pews. There will be no child care available.
5. The pastor will be remain behind the railing. There will be no children's sermons.
6. If you are ill, or believe you are, please stay home.
7. There will be no "sharing of the peace."
Lastly, and most importantly, please contact the church office and let us know which service you wish to attend so we can be better prepared to serve you.
Blessings to you,
Pastor Sam Brannon